Beta development in progress at https://openenergy.org.uk
Screen recording (no audio) of search in action below:
---
Energy Data Search makes it easy to find and use both Open Data and Shared Data.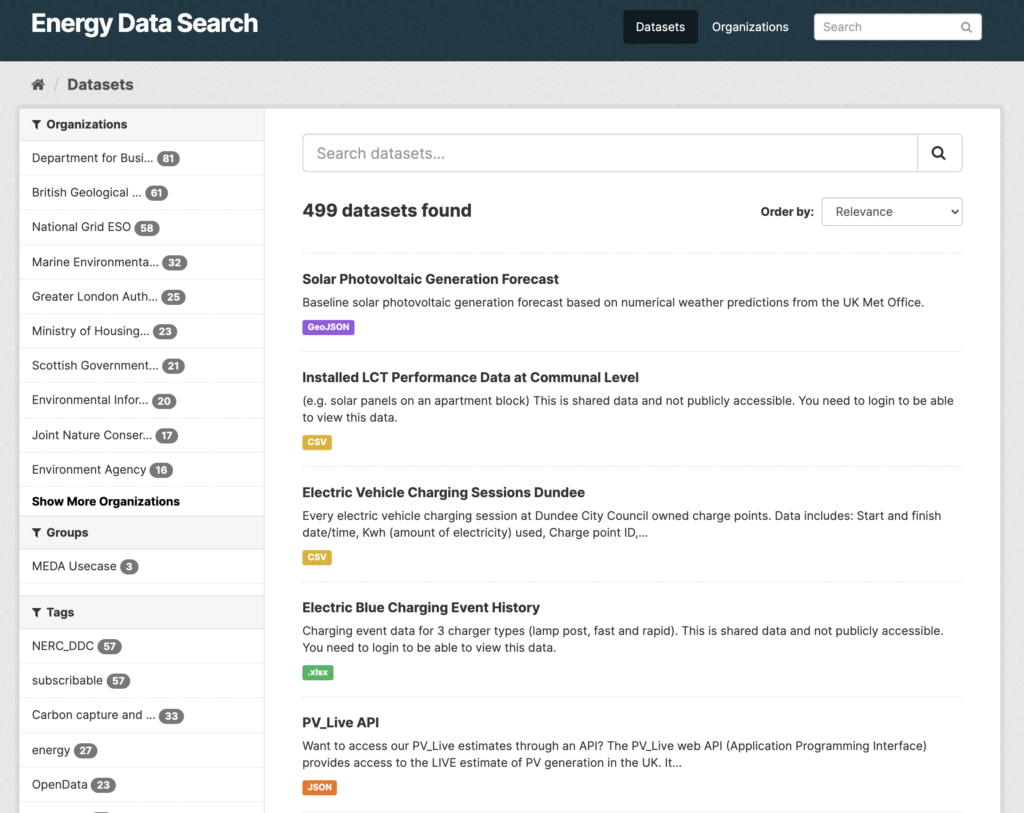 We recommend that all organisations publish metadata (data that describes the data you hold, whether that data is Open or Shared) under an open license.
Doing so will enable it to be visible, found and indexed by search engines (including ours) so that end-users can find it.
Our system makes it easy for people to then easily directly access Open Data, or to request access to Shared Data.
This is a foundational part of building our data infrastructure and lays the foundations for access upon which we can all begin the process of addressing quality, usage, business models, etc.
Narrated overview of the approach to search, linked with the use-case:
This link provides an entry point to the world of energy data.
It allows you to search for energy data providers and datasets and includes where available the metadata to describe the structure of the datasets.
It fully supports the Data Catalog Vocabulary and also ensures all datasets can be found by the Google Dataset Search and other search engines.
It forms part of the technical work of the consortium of Icebreaker One, Passiv Systems and Open Climate Fix for the Modernising Energy Data Access competition. All code is open-source and can be found on GitHub.
More details about our approach to marketplace development can be found below.