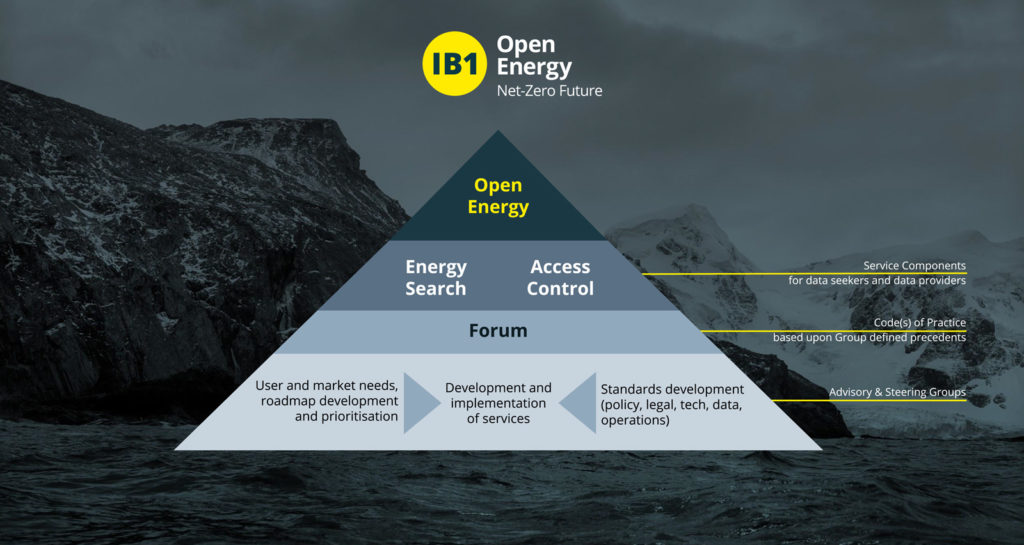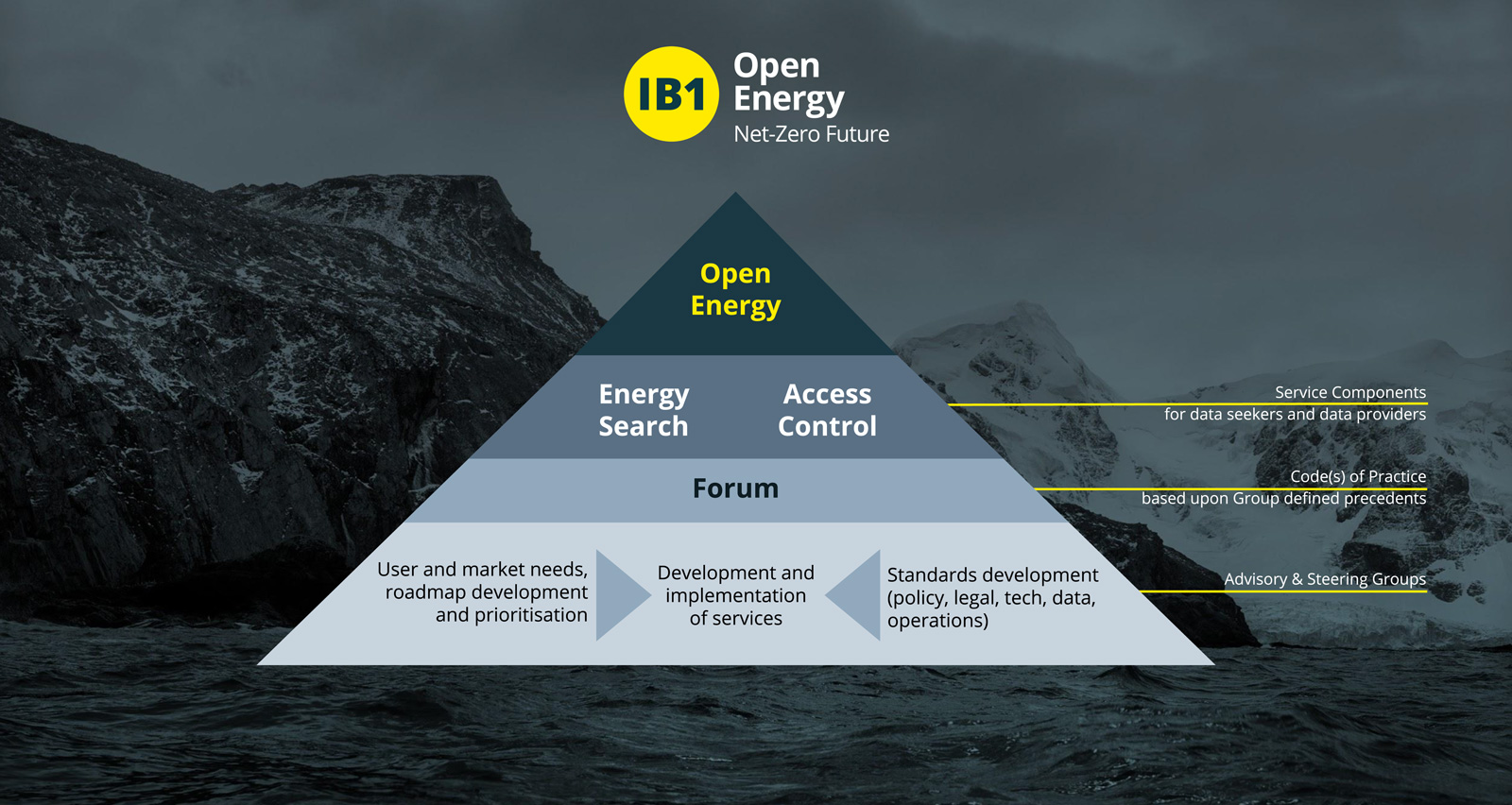 The Open Energy Forum
Open Energy is a service that makes it easy to search, access and securely share energy data. It covers both Open Data and commercial Shared Data where access requires control. The Open Energy Forum produces the Code(s) of Practice, based upon Steering Group and Advisory Group input.
The Forum brings together domain experts across the ecosystem, including large and small companies, regulated and unregulated actors, and the public sector, into Industry Advisory Groups and a Sector Steering Group to help shape the development of its services.
Steering Group
To date, Open Energy has been and is driven and developed through its Steering and Advisory Groups. The Open Energy Steering Group provides a focal point for reporting, challenge function and sign-off of Advisory Group recommendations. The Open Energy Steering Group is co-chaired by Icebreaker One, and participants include representatives from government, regulators, consumer bodies, trade associations and the co-chairs of the Membership & Delivery and the User Needs Advisory Groups.
Times of the Steering Group meetings
14th October 2021, 10-11:30am
16th November 2021, 10-11:30am
13th December 2021, 10:30am-12pm
17th January 2022, 2-3:30pm
14th February, 2-3:30pm
See below how to apply for upcoming Advisory and Steering Groups.
Advisory Groups
The Open Energy Advisory Groups convene and combine individual expertise to help understand how the UK may better modernise energy data access. There are two Advisory Groups for the pilot phase of Open Energy:
The Membership & Delivery Advisory Group which is continuing the first three phases of Open Energy work, and helping Open Energy prepare to go live. Topics include the membership contract and defining policies for open datasets to be included in search.
The User Needs Group is exploring, prioritising and working through additional use cases that could be supported by Open Energy to help us work out where to go next, including identifying the precise user needs, the data value chain and the ecosystem surrounding each use case.
Note: Sub-groups may be formed to address specific topics and issues as they emerge.
The purpose of Advisory Groups are to provide expert input to the Open Energy Pilot programme: convening industry and the public sector to deliver Codes of Practice that could lead to a potential Open Energy Standard comprising Search and Access Control capabilities, supported by a sustainable business model. This will be achieved through a collaborative approach, based on a clear understanding of end-user needs and energy sector requirements to meet these. Advisory Group recommendations will provide input into the Open Energy service design.
Times of Advisory Group Meetings
Membership & Delivery Advisory Group dates and times
4th October 2021, 2-4pm
1st November 2021, 2-4pm
9th December 2021, 10am-12pm
10th January 2022, 2-4pm
3rd February 2022, 10am-12pm
User Needs Advisory Group dates and times
11th October 2021, 11am-1pm
1st November 2021, 10am-12pm
6th December 2021, 10am-12pm
10th January 2022, 10am-12pm
7th February 2022, 10am-12pm
The Advisory Group and Steering Group work will be as transparent and open as possible, including updates published on the Icebreaker One website, energy.IcebreakerOne.org on a regular basis under an open license (CC-BY).
Steering Group & Advisory Group membership application:
Steering Group application: Nominations to the Steering Group are now closed. Please check here or sign up to our mailing list to be notified when we reopen recruitment.
Advisory Group applications: We are openly recruiting both Advisory Groups, please see here for more information.
Please get in touch with us at openenergy@icebreakerone.org if you have any questions.